Clinical Cases
Here we present cases we've treated, for educational purposes.
Enamel Pearl
Who said we can't find pearls in teeth!  A 27 year old patient presented with sharp pain on tooth #3. Intraoral exam showed a pocket of 7mm on the distal. An xray taken (photo 1) showed what I still remember from my pathology book and is so-called "Enamel Pearl" (photo 3), a defect in tooth morphology. A surgical flap was opened and with a #12 fluted bur the Enamel Pearl was shaved! Patient showed up a week later for her follow up with the pain in the area all gone (photo 2).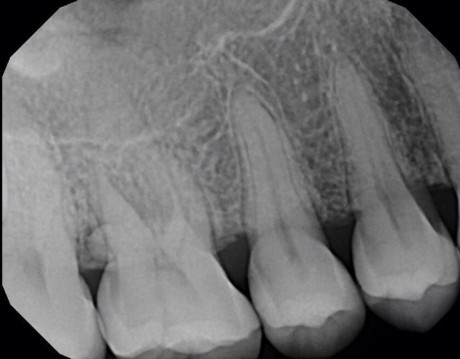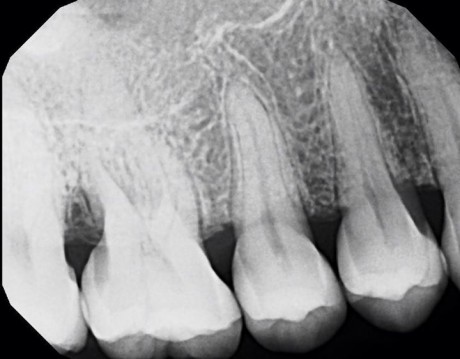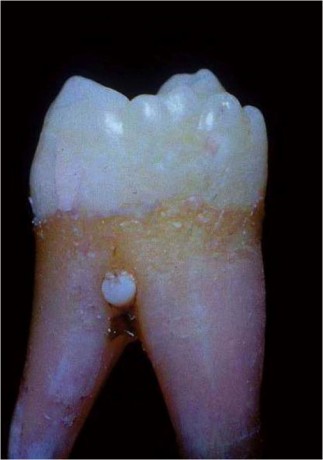 ---
Crown Lengthening
Excision of pyogenic granuloma that changes size in teeth #7 and #10, along with aesthetic crown lengthening to reduce "Gummy smile" and show more tooth structure.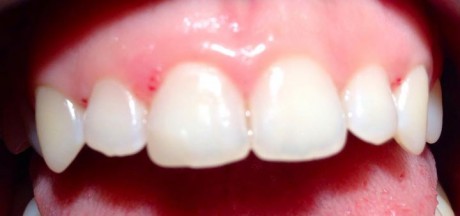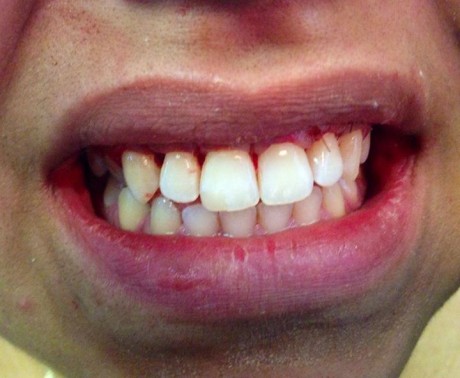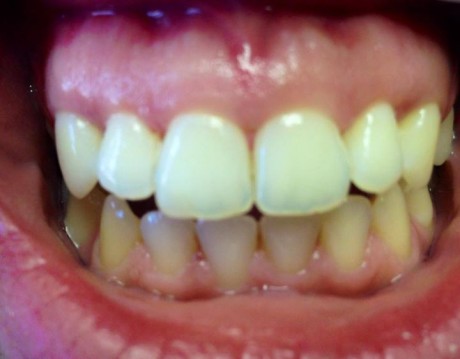 ---
Root Fracture
Patient presented with a severe infection on #19 and a pocket of 8mm midbuccal. The case was diagnosed as inadequate root canal and root fracture. Tooth was deemed non restorable. Patient's treatment planned for extraction #19 and a bone graft to prepare the housing for a future implant supported restoration.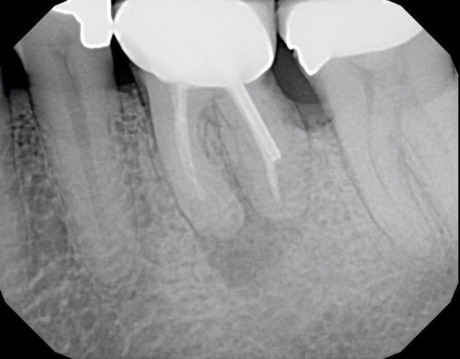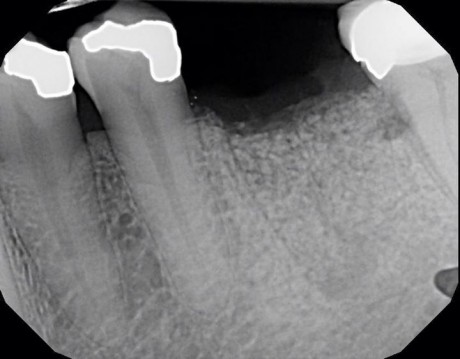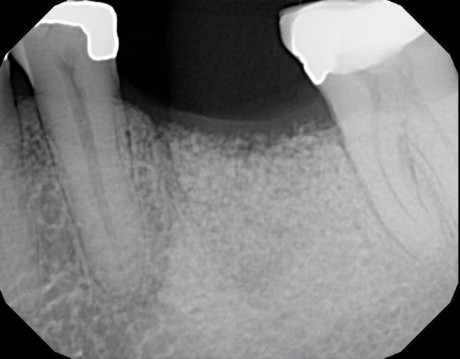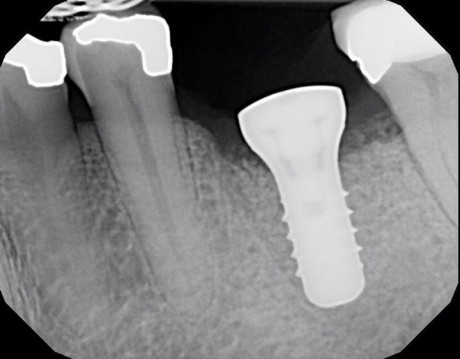 ---
Sinus Lift
Patient presented with missing #2 & # 3 with very low sinus. Sinus lift was perfomed. More than 15 mm of bone height augmentation was achieved. 9 months after, implants #2 & #3 were placed followed by abutment and crown 3 months later. Patient is very happy and satisfied with the result.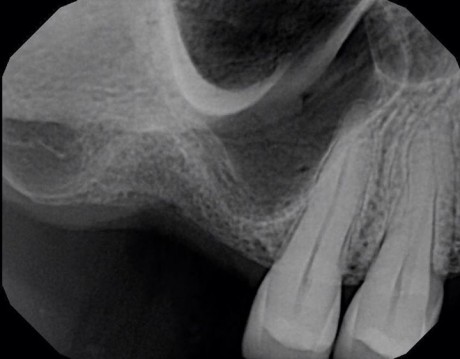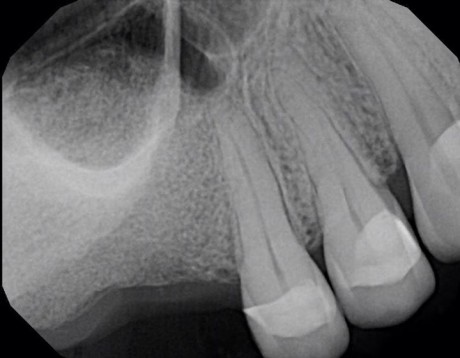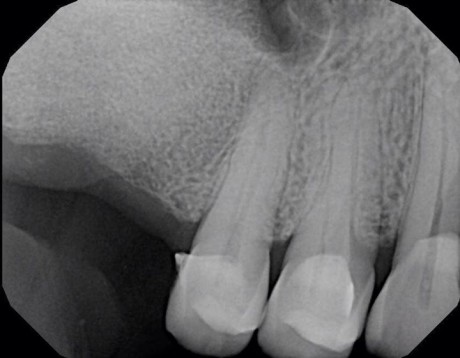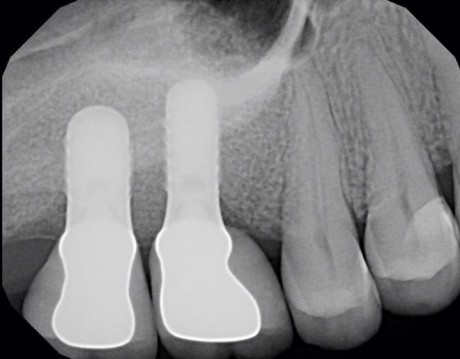 ---
Mini Implant
Patient presented with a fractured crown #20. She had a history of implant placement. Extraction and bone graft to preserve the ridge were performed. After 3 months intraoral exam showed inadequate bone housing for a standard implant. Treatment options including a ridge augmentation or partial denture were given to the patient, however, she didn't want either option. A 2mm diameter Intralock mini implant was then planned and placed. An underocclusion crown restoration will be placed in 3 months. Patient is very satisfied and happy.